Success builds
self-esteem.
Together we can!
Reading Solution of Central Illinois
Susan Smarjesse
Licensed Davis® Facilitator
Our Location
920 S. Spring Street,
Suite 2200
Springfield, Illinois 62704
Welcome to Springfield, Illinois!
With plenty of free on street parking and parking just north of the building, Reading Solution of Central Illinois provides clients and their families with plenty of things to see and do in the area.
Only a few blocks away is a stop for the Lincoln Sites Trolley and the Illinois State Museum, so parents may explore the city, while leaving their car at the office.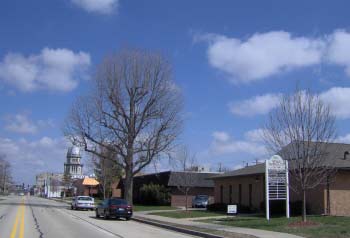 Springfield is located three hours south of Chicago and two hours north of St. Louis at the intersection of Interstate 72 and 55. Reading Solution's office (above) is located just south of the new state capital.
The area includes many beautiful Victorian homes and restaurants within walking distance.
Two ways to receive the program

Susan will come to you!
Stay at home and Susan will come to you!
Simply cover the agreed upon transportation and accommodation costs.

Come to Springfield!
Susan offers up to $100 per day discount towards approved hotel costs when clients travel to receive their 5-day program in Springfield, Illinois. The discount will not exceed the hotel cost. The program would then be provided in the hotel room.
Things to do in Springfield
There are many things to do in Springfield if you choose to come here so that you or your child can attend the program!
Depending on maturity of the student, the program may last for 5 days straight (6 hrs/day). For clients with lower attention span the other option is 10 half-days.
No matter what the duration of the program will be in your case, Springfield will surely keep you busy and entertained!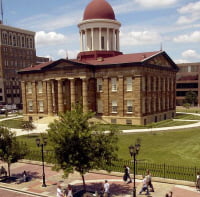 Capitol building where Lincoln wrote his house divided speech.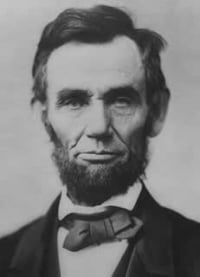 "To this place, and the kindness of these people, I owe everything. Here I have lived a quarter of a century, and have passed from a young to an old man."
– from Lincoln's Farewell Address to the city of Springfield.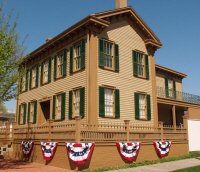 The home where Lincoln lived in Springfield, IL.
While in the city you can walk the same streets as our 16th president, Abraham Lincoln. Since the opening in 2005 of the high tech, kid-friendly Abraham Lincoln Presidential Library and Museum, street exhibits, statues, and buildings used by President Lincoln have become easily accessible through Lincoln Site city buses and a trolley. There's a week of history to touch and experience.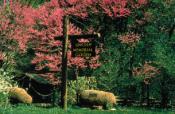 You can spend several hours walking through Lincoln Memorial Gardens on Lake Springfield (above), shop in the malls on the west side, or the boutiques surrounding Lincoln's courthouse and law office.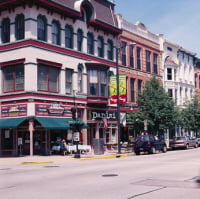 Enjoy the water park, or see a movie in one of 4 multi-plex theatres-be sure to experience the evening drive-in movie. Take a day and drive through the many distinctive areas of the city, New Salem National Park, and nearby Petersburg.